JTE-1S | vintage body Teaser model (made in Japan)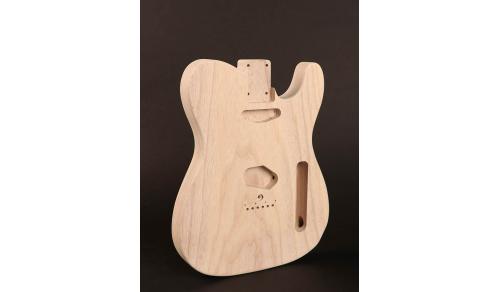 vintage body Teaser model (made in Japan), 1 piece ash
Swamp ash has been the wood of choice since the 1950's for this type of guitar body. One piece ash bodies are fantastic for sunburst, semi-transparent or natural finishes. This made in Japan body is made from the highest quality wood.
Even though this body is of the highest quality wood, wood is still a natural product and the body you order, may look a bit different than the picture.
The neck pocket may be very tight and may need some sanding to make a snug fit for the neck you will use.
Before finishing this body, it only needs minor sanding.